We are Solely Focused in the
Business of Healthcare.
We're experts in recognizing what sales and
marketing changes need to be made and
how to implement effective solutions.
About The Behnke Group
Founded in 2005 by healthcare industry business development executive Bill Behnke, the Behnke Group is an innovative, leading-edge healthcare consulting group with proven expertise in working with a range of healthcare organizations nationwide in solving today's most important business challenges. Focusing specifically on companies with the most innovative and viable products and services with the potential to improve healthcare, Bill and his team of experienced healthcare industry professionals provide affordable, scalable, and sustainable business development strategies that achieve measurable results for their clients – from improving the sales process and establishing targeted lead generation campaigns to formulating marketing and branding strategies that successfully open new market segments to achieve groundbreaking results.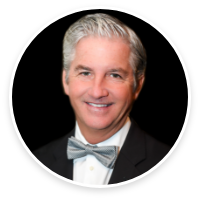 "Everything The Behnke Group does is driven by our passion for healthcare – making it affordable, making it accessible, making it safe. The companies we help are the innovators who have the same goals and values to create a healthier world."
—Bill Behnke
Bill Behnke has over 25 years of experience with sales and business development in the healthcare industry.
Ella Behnke
The Behnke Family shares their amazing story of daughter Ella Behnke and her fight against Lymphoma.
Our results speak for themselves:
As one the Co-Founders of Cogent Healthcare and Board Member, I highly recommend Bill based on his previous performance with Cogent. His limitless energy and enthusiasm were most significant in Cogent's development in multiple markets. His attention to detail and his personality were helpful in putting Cogent on the map in the Hospitalist movement.
Bill is one of the most energetic and creative "get it done" professionals I have had the pleasure to work with. I have gotten to know him while I was on the Embark Health Advisory Board, and saw first hand how he can meld his knowledge of the healthcare environment to his seasoned sales approach. He has relationships within the industry that can reach far into most healthcare organizations. Bill also is a great leader that can mobilize the right professionals to work together towards a common goal.
Bill is one of the most positive, engaging and inspirational leaders I have had the opportunity to serve with. We served together on the board of the Montessori School of San Antonio for several years (he was the Chairman) and through his leadership, vision, and passion the school made significant advances on all fronts. And it is these same qualities that have allowed him to be so successful in the many entrepreneurial business ventures which he has launched or coached.
Bill, is passionate, committed business professional and serves both on the national and San Antonio board of the Leukemia & Lymphoma society. Bill is a member of our advancement committee and has been actively engaged in corporate development. He also brings his professional depth in health care to assist in the setting of policy for LLS.
Bill is a great businessman and wonderful to work with; I am happy to recommend him.
It takes little effort to recommend Bill Behnke. He epitomizes passion, vision and the skills to execute on both. A stunning combination of big picture and down-to-the-detail leadership, Bill never lets anyone down. His energy is huge, but so is his heart. Whatever he sets his mind to do not only happens, it happens for the right reasons and is well done. A pleasure always to work with one of the most innovative and dedicated people I have ever known.
I interacted with Bill for a year or so prior to recommending him as a business consultant to help build high level relationships within the Healthcare sector. His attitude and willingness to look for opportunities to help really impressed me. Bill's advice and contacts have been exactly what we needed.
In the short time I have worked with Bill, he has been able to open doors and arrange meetings with high level executives where it would have taken me weeks, months or possibly a never in just a phone call or email. He networking skills are very impressive extend across the country. Bill is very personable with high business acumen. He quickly understands the business issue and brainstorms with you on how to overcome and the obstacles and achieve the desired short and long-term goal.
I have worked with and known Bill for over 15 years establishing together an international innovative healthcare business that won major contracts within the UK. I have always found Bill, innovative, supportive, and prepared to put the hours in to achieve outstanding business results which is what our business achieved together. I would have no hesitation in choosing or recommending Bill as a business partner to enhance or grow successful economic outcomes.
Bill and his team at The Behnke Group opened doors for Rallyhood all over the Country. Bill's introductions accelerated our ability shorten our sales cycle and get in front of the 'A' list decision makers in every institution we approached.
Bill Behnke's knowledge, persistence, responsiveness, and innovative thinking about the industry combined with his business development skills make him a tremendous asset for any healthcare company.
Bill and his team exceeded our expectations! The Behnke Group aggressively pursued building a well-qualified pipeline, scheduling C level appointments with hospitals around the country and introducing Sotera Wireless into The Behnke Group's incredible network of Hospital and Health Plan Executives. The Behnke Groups dedication to our success resulted in our ability to sign new contracts and grow our top line with incredible shortened timelines. I would strongly recommend that any company that wants to shorten their sales cycle and grow their top line to hire The Behnke Group.
Tell us how you want to grow.
Let's get acquainted.