We are Solely Focused in the
Business of Healthcare.
We're experts in recognizing what sales and
marketing changes need to be made and
how to implement effective solutions.
About The Behnke Group
Founded in 2005 by healthcare industry business development executive Bill Behnke, the Behnke Group is an innovative, leading-edge healthcare consulting group with proven expertise in working with a range of healthcare organizations nationwide in solving today's most important business challenges. Focusing specifically on companies with the most innovative and viable products and services with the potential to improve healthcare, Bill and his team of experienced healthcare industry professionals provide affordable, scalable, and sustainable business development strategies that achieve measurable results for their clients – from improving the sales process and establishing targeted lead generation campaigns to formulating marketing and branding strategies that successfully open new market segments to achieve groundbreaking results.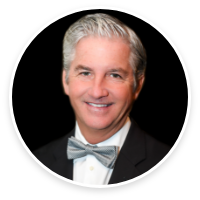 "Everything The Behnke Group does is driven by our passion for healthcare – making it affordable, making it accessible, making it safe. The companies we help are the innovators who have the same goals and values to create a healthier world."
—Bill Behnke
Bill Behnke has over 25 years of experience with sales and business development in the healthcare industry.
Ella Behnke
The Behnke Family shares their amazing story of daughter Ella Behnke and her fight against Lymphoma.
Our results speak for themselves:
"Bill and his team at The Behnke Group opened doors for Rallyhood all over the Country. Bill's introductions accelerated our ability shorten our sales cycle and get in front of the 'A' list decision makers in every institution we approached."
"Bill Behnke's knowledge, persistence, responsiveness, and innovative thinking about the industry combined with his business development skills make him a tremendous asset for any healthcare company."
"The Behnke Groups dedication to our success resulted in our ability to sign new contracts and grow our top line with incredible shortened timelines. I would strongly recommend that any company that wants to shorten their sales cycle and grow their top line to hire The Behnke Group."
Tell us how you want to grow.
Let's get acquainted.